South African customers praised CCEWOOL high temperature ceramic blanket
Categories: Customer feedback
Stars: 3Stars
Visit:

-
Release time: 2021-07-28 16:00:00
South Africa customer purchases CCEWOOL high temperature ceramic blanket for the first time. He saw our product on market and was very satisfied with our product quality, so he contacted us and placed order to us without hesitation.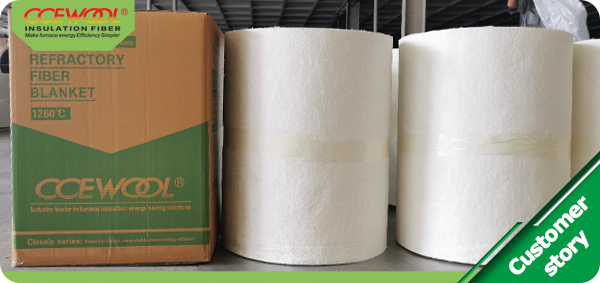 When customer received CCEWOOL high temperature ceramic blanket he contacted CCEWOOL brand found Rosen and said:
"Hi Rosen,
We received the ceramic on Wednesday due to the ship berthing being delayed at our local port. The product is fantastic, thank you. Our next order will be placed in the coming 2 weeks as my other branches as compiling their requirements.
Much appreciated.
Regards"
We feel very proud and comfort when received South African customer's recognition for CCEWOOL high temperature ceramic blanket.In the past 20 years, CCEWOOL has adhered to the branding route and has continuously developed new products according to changes in market demand. CCEWOOL has been standing in the insulation and refractory industry for 20 years, we not only sell products, but also care about quality, service and reputation.
leave message to apply
Your Name :

*

Company Name:

*

Your E-mail:

*

Remarks:

*