Fireproof ceramic fiber board used in metallurgical industry furnace 1
Categories: News
Stars: 3Stars
Visit:

-
Release time: 2016-10-28 16:00:00
Metallurgical industry is a high-temperature industrial, smelting a variety of metals need a higher temperature, so in the smelting process will use a variety of kilns and industrial furnaces. Because temperature difference in the chamber of furnace will have a waste of heat, so the insulation material is necessary to keep the efficiency of metallurgical kilns, and with the continuous improvement of production requirements, traditional dense refractories material can not meet the current requirements, then today we are going to introduce CCEWOOL fireproof ceramic fiber board and other new insulation materials application in the metallurgical industry and different kinds of furnaces.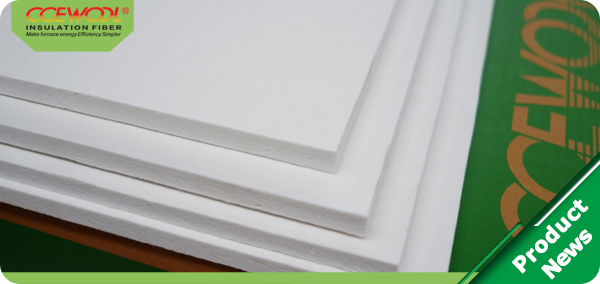 1. Soaking furnace
The soaking furnace is a furnace for heating the ingot in a blooming plant. It is heated and soaked in the soaking furnace to required temperature before ingot rolling. Soaking furnace is pit-shaped; ingot-heating temperature is 1200-1250C, the chamber of furnace temperature is up to 1350-1400C, is a periodic thermal system furnace.
Traditional soaking furnaces are built with refractory bricks. The middle part of the furnace wall with silica bricks, furnace bottom and the lower part of the furnace wall with high alumina bricks, but also there are magnesium brick for the furnaces bottom masonry. Removable furnace cover is layered with special shaped clay brick. Because of the extensive application of unshaped refractories, soaking furnace masonry has been gradually replaced with fireproof ceramic fiber board instead of refractory brick, and achieved good results.
Fireproof ceramic fiber board can be used for the furnace wall cold surface permanent insulation layer, removable lid sealing groove (to replace the original sand sealing groove) and the heat transfer chamber wall insulation.
2. pushing steel continuous heating furnace
The steel ingot produced by the steel plant is heated by the soaking furnace in the beginning rolling mill and rolled into blanks (slabs and billets) in different shapes and sizes. Pushing steel continuous heating furnace is the thermal equipment that used to heat the bloom material or continuous casting to the required temperature. According to the continuous heating furnace thermal system, temperature system and furnace chamber shape can be divided into two-stage, three-stage and multi-point heating type continuous heating furnace.
Fireproof ceramic fiber board can generally be used for preheating section wall lining materials, heating, soaking segment wall lining insulation; flue system wall lining materials and hot air pipe bandage materials.
CCEWOOL fireproof ceramic fiber board is made through automatic vacuum forming process. 24 hours of continuous working, quickly drying. Therefore, CCEWOOL ceramic fiber board enjoys higher compressive strength, tidy surface and precise size, the thick ness varies from 20mm to 100mm, which is easy for installation. Next week we will introduce the use of fireproof ceramic fiber board in walking beam furnaces, annular furnaces and trolley furnaces, so stay tuned!
leave message to apply
Your Name :

*

Company Name:

*

Your E-mail:

*

Remarks:

*