100% satisfaction from El Salvador customer - CCEWOOL high temp ceramic blanket
Categories: Customer feedback
Stars: 3Stars
Visit:

-
Release time: 2020-01-16 16:00:00
El Salvador customer has been purchasing CCEWOOL high temp ceramic blanket for years. We started cooperation since 2016. He is very satisfied with our product quality and service. This customer is CCEWOOL high temp ceramic blanket distributor in Salvador. CCEWOOL customer service will follow up customer's usage of products from time to time. Recently customer sent us feedback for the last order as below.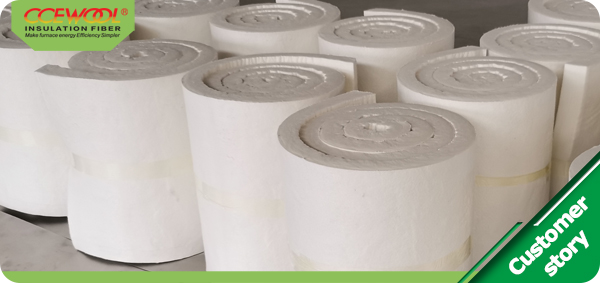 "Dear James,
Thank you, is good quality we received good feedback from our clients.
We'll check inventories in January and let you know if we need more.
Best Regards"
We feel very proud and pleased for customer's recognition for CCEWOOL high temp ceramic blanket. For 16 years, CCEWOOL brand has adhered to the brand strategy, and has continuously developed new products in accordance with changing market demand. The CCEWOOL brand has been in refractory insulation material business for 20 years. We not only sell products but care more about product quality, service and reputation.
leave message to apply
Your Name :

*

Company Name:

*

Your E-mail:

*

Remarks:

*