Peru customer is very satisfied with CCEWOOL products
Categories: Customer feedback
Stars: 3Stars
Visit:

-
Release time: 2020-07-15 16:00:00
Peru customer is CCEWOOL's old customer. At the end of 2019 he ordered CCEWOOL ceramic fiber blanket and rock wool blanket from us. He is very satisfied with our CCEWOOL product. Below is photo of customer's project using our product.
After changed company, this customer found CCEWOOL brand found--Rosen and continued our cooperation. Peru customer said:
"Mr. Rosen, good morning. They have sent us this quote. We want to work with you, but we want to know if you can improve your prices just a little more. Please, I need a formal quote to see payment methods, and to be able to quote with a customs agent here in Peru. I appreciate your understanding and prompt reply."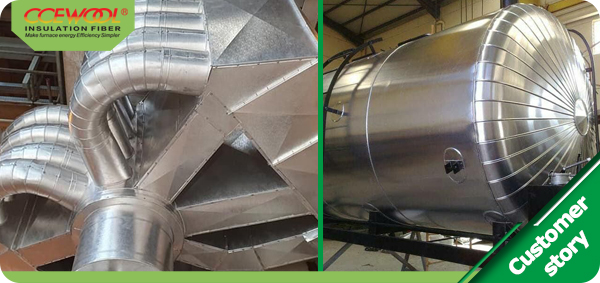 We feel very proud and pleased for Peru customer's recognition of CCEWOOL. For 20 years, CCEWOOL has insisted on taking branding route and continuously developed new products according to changes of market demand. CCEWOOL has been in refractory insulation material business for 20 years. We are not only selling products, but also care about quality, service and reputation.
leave message to apply
Your Name :

*

Company Name:

*

Your E-mail:

*

Remarks:

*