Pallets of CCEWOOL ceramic fiber board will be shipped
Categories: New order
Stars: 3Stars
Visit:

-
Release time: 2015-12-02 17:01:00
On November, 27th, 2015, PO NO.DE20150910: The products have been prepared. A total of 19 pallets of 1270X162X5MM CCEWOOL ceramic fiber board will be shipped.
In order to faster delivery time, as soon as received customer's PO, we began to produce.
The size was cut as customer's requirement.
Our workers loaded the board on pallet.
After loading, we measured the height accurately to make sure the most accurate package quantity and saved transport cost for customer.Inspector checked every pallet to make sure the exact quantity amounts.Ensure that the exact amount, it was strictly packaged by adding the protection paper around edge and wrapped in plastic film.
We began to load.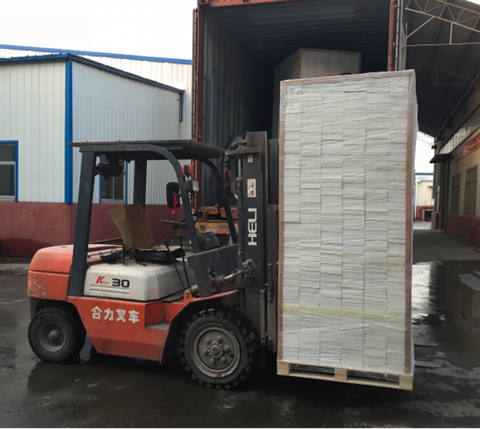 A total of 19 pallets were loaded into container accurately.The products are expected to depart from port on November 2th.

leave message to apply
Your Name :

*

Company Name:

*

Your E-mail:

*

Remarks:

*