Is ceramic fibre used for hot or cold insulation?
Categories: Faq
Stars: 3Stars
Visit:

-
Release time: 2023-04-12 16:00:00
CCEWOOL ceramic fibre can be used for both heat insulation and cold insulation. CCEWOOL ceramic fibre is a fibrous lightweight refractory material that has the advantages of light weight, high temperature resistance, good thermal stability, low thermal conductivity, low specific heat capacity, and good resistance to mechanical vibration. Therefore, ceramic fibre has been widely used in industries such as machinery, metallurgy, chemical industry, petroleum, ceramics, glass, electronics, etc.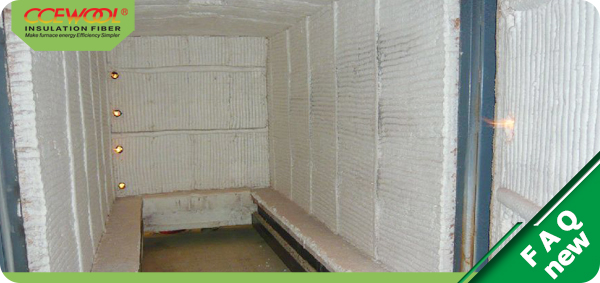 Main application of CCEWOOL ceramic fibre:
Industrial furnace wall lining;
Back lining material;
Furnace masonry expansion joints, door, roof heat insulation seal;
High temperature pipe insulation material;
Module / folded module processing material;
Fireproof coating;
Steel industry;
Heat treating and annealing furnaces;
Furnace door linings and seals;
Soaking pit covers and seals;
Furnace hot face repairs;
Reheat furnaces;
Ladle covers;
Power generation;
Boiler Insulation;
Boiler Doors;
Reusable Turbine Covers;
Pipe Covering;
Insulation of Commercial Dryers and Covers;
Veneer Over Existing Refractory;
Stress Relieving Furnaces;
Glass Furnace Crown Insulation;
Fire Protection.
leave message to apply
Your Name :

*

Company Name:

*

Your E-mail:

*

Remarks:

*