CCEWOOL 1260 ceramic insulation blanket
Categories: New order
Stars: 3Stars
Visit:

-
Release time: 2021-07-05 16:00:00
American customer
Cooperation years: 2 years
Ordered product: CCEWOOL1260 ceramic insulation blanket
Product size: 7620*610*25mm/3810*610*50mm
One container of CCEWOOL 1260 ceramic insulation blanket 7620x610x25mm/3810x610x50mm ordered by American customer was delivered on time on March 10th, 2021 from our factory.
CCEWOOL 1260 ceramic insulation blanket is produced with unique inside needle technology. It has characteristics of safety, stability, energy saving and high efficiency. At the same time, products of different sizes and bulk density can be provided.
This customer is purchases from us regularly. He saw our products on local market and was very satisfied with our products quality. So he contacted our branch in North America and talked with CCEWOOL founder Rosen. Then he ordered one container of cargo.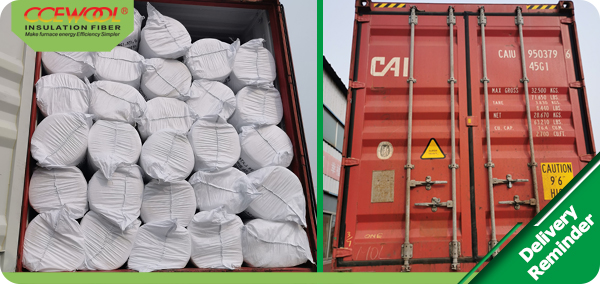 This container of CCEWOOL ceramic insulation blanket is estimated to arrive destination port around July 18th. Please prepare for picking up cargo.
leave message to apply
Your Name :

*

Company Name:

*

Your E-mail:

*

Remarks:

*